My Xbox One started making a whining sound like the hard drive was dying so I took it apart.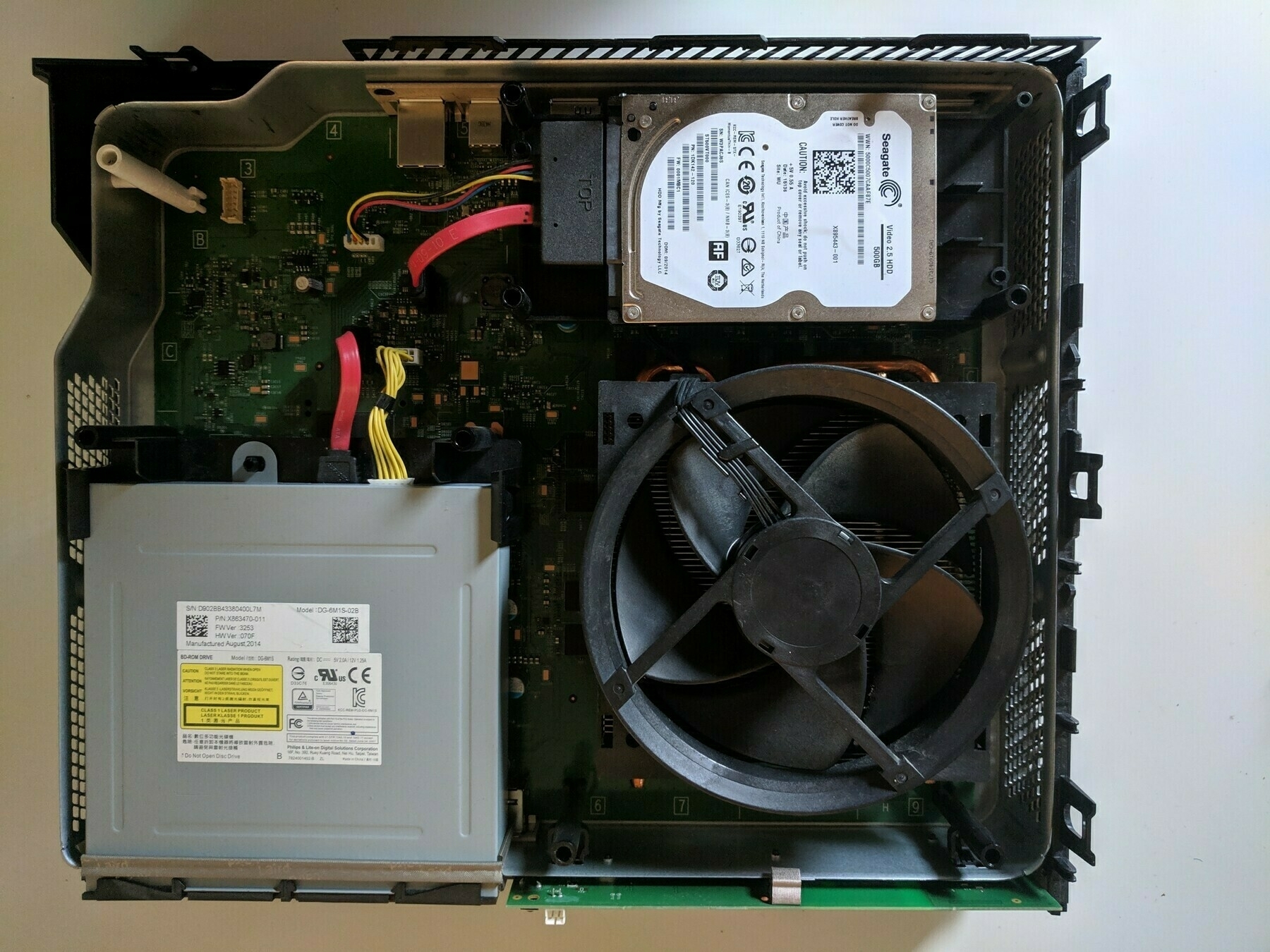 There's not much inside the Big Black Box. I didn't have a proper sized drive to replace the current one so I left it alone.
I put it back together and it was silent for an hour. So I don't know if it was the drive or something with the fan. I blew out the insides with canned air just in case.
It may be time for a new Xbox soon. But I just ordered a new Google Pixel 3a XL to replace my aging Original Pixel XL with a failing battery. So I'm hoping the Xbox holds on longer.