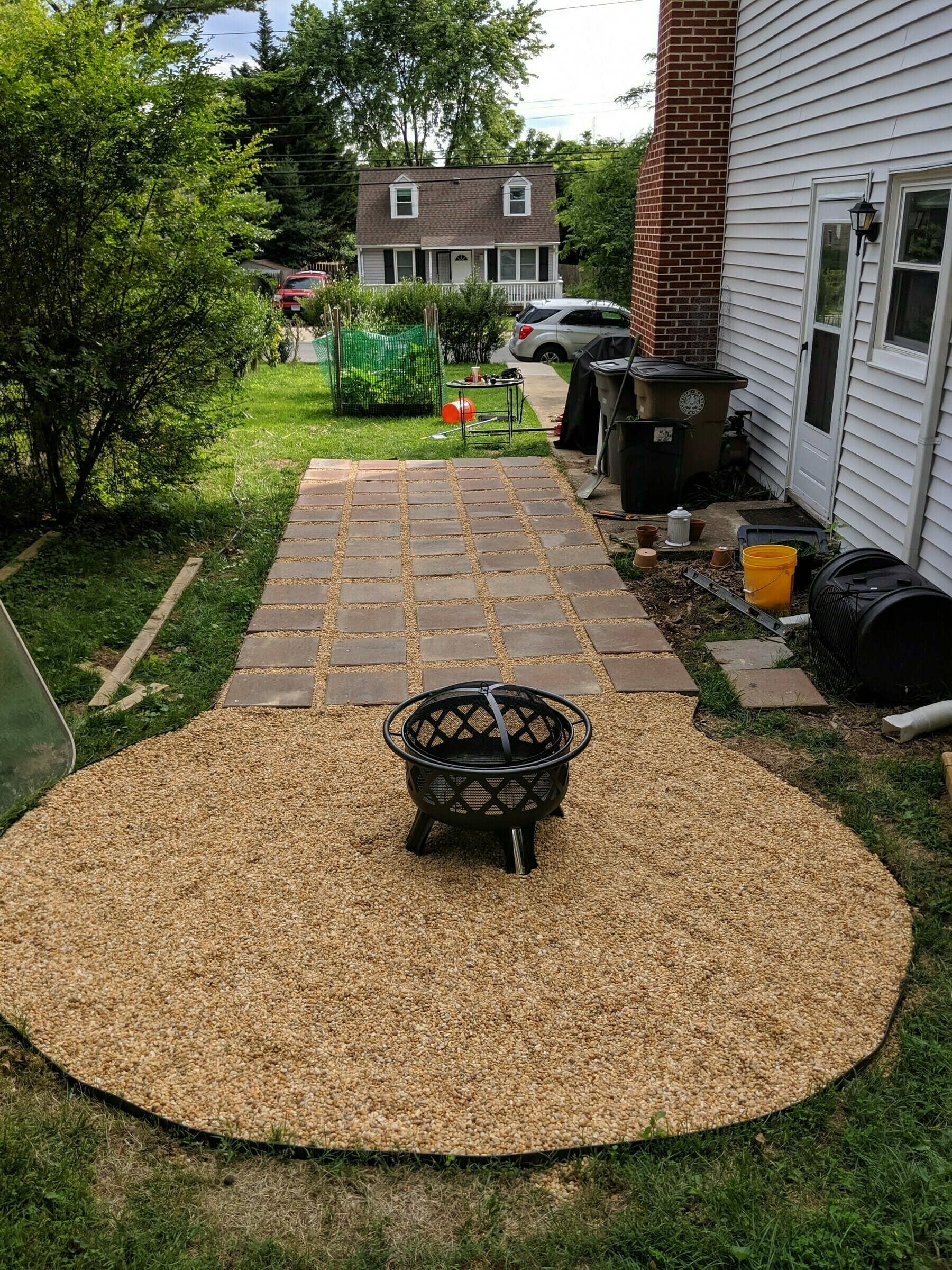 Four hours of Tiller rental from Home Depot. 850 pounds of sand. 2220 pounds of pavers. 1 ton of pea gravel (almost). 1 fire pit.
My wife and I have spent the last couple weekends removing grass and earth and laying weed fabric, laying sand, leveling sand, laying pavers, re-laying pavers, and spreading pea gravel. But it's been a wonderful project and it was nice to be able to sit outside on our patio around the (unlit) fire pit watching the birds eat at the feeders and a local deer wandered up to say hello.
As with all home improvement projects, it wasn't fun doing it but I'm glad to have it done.