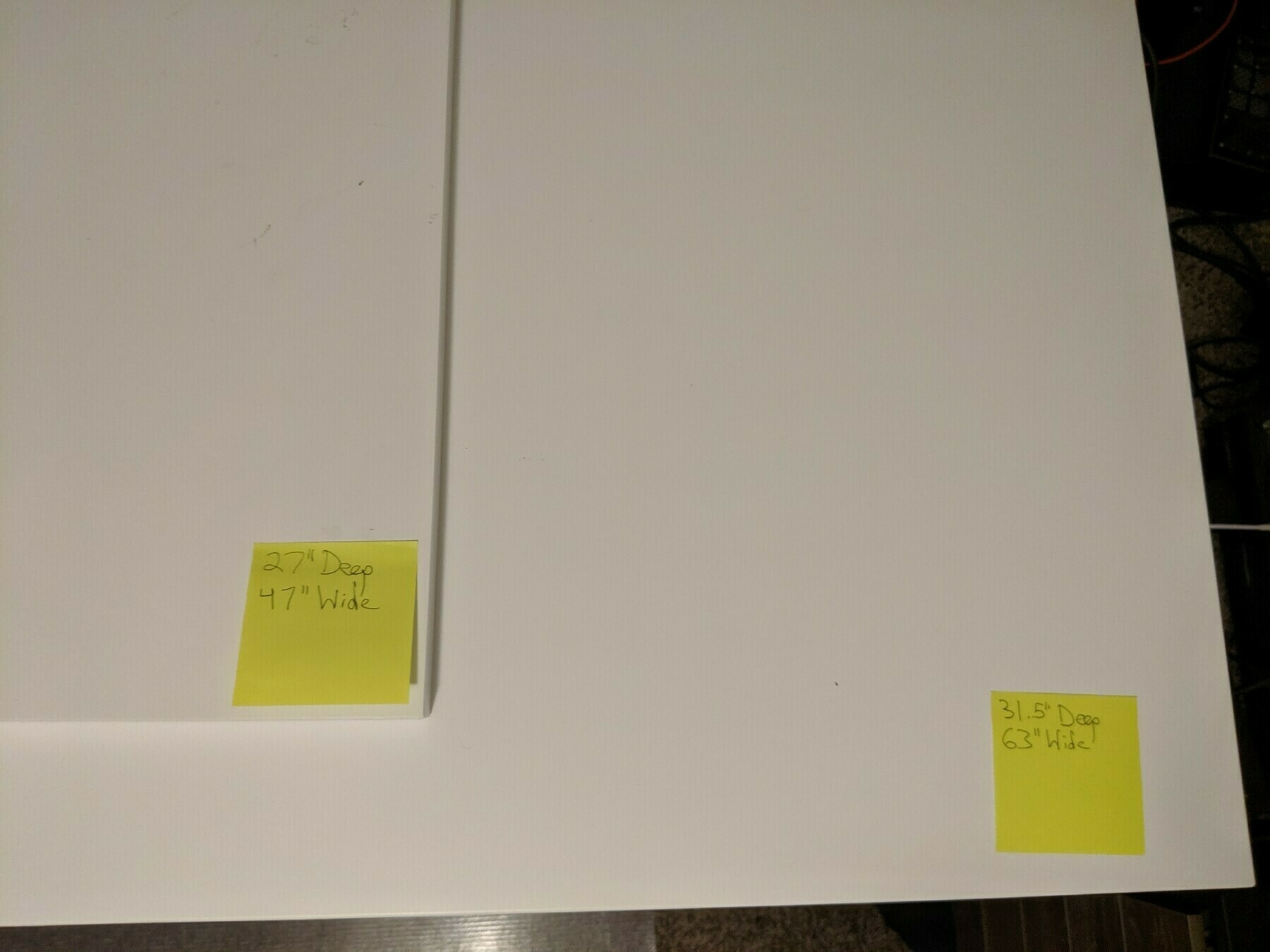 I love my Ikea Skarsta desk. It's a hand-crank adjustable desk meant for sitting or standing. Truth be told, I mainly use it because I can never find a desk tall enough for my 6'5" frame.
When I got it, they did not have the larger desk top. Now, two years later, I am running out of horizontal space and decided to look again. They had it in stock at my local store so I went and picked it up.
So long 27"x 47". Hello 31.5" x 63"!
I've had it for two days and it was easy to replace the top and readjust the base. Other than it making me want to rethink how my office is laid out, I love it.