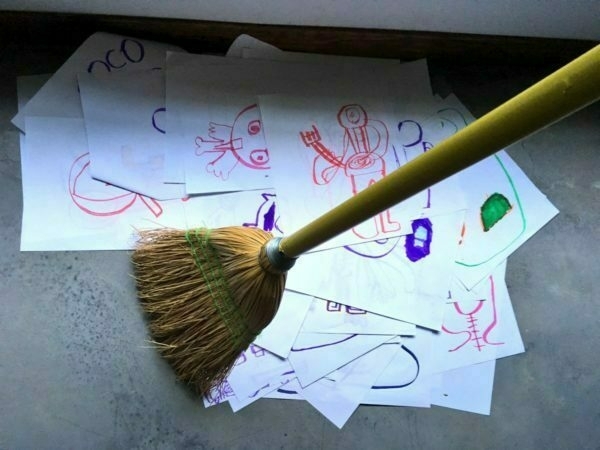 I find it remarkable, at this point, how drawing for him still has nothing to do with the results. He does not care what you do with his drawings after he's done making them. How he draws is intense and adorable at the same time: he will put down a few lines, and then stand back and shake while he admires them.
Source: A year of drawing - Austin Kleon
Some of my favorite things are drawings my nephew has made for me. I display "Pizza Whale" on my office wall and admire it often.